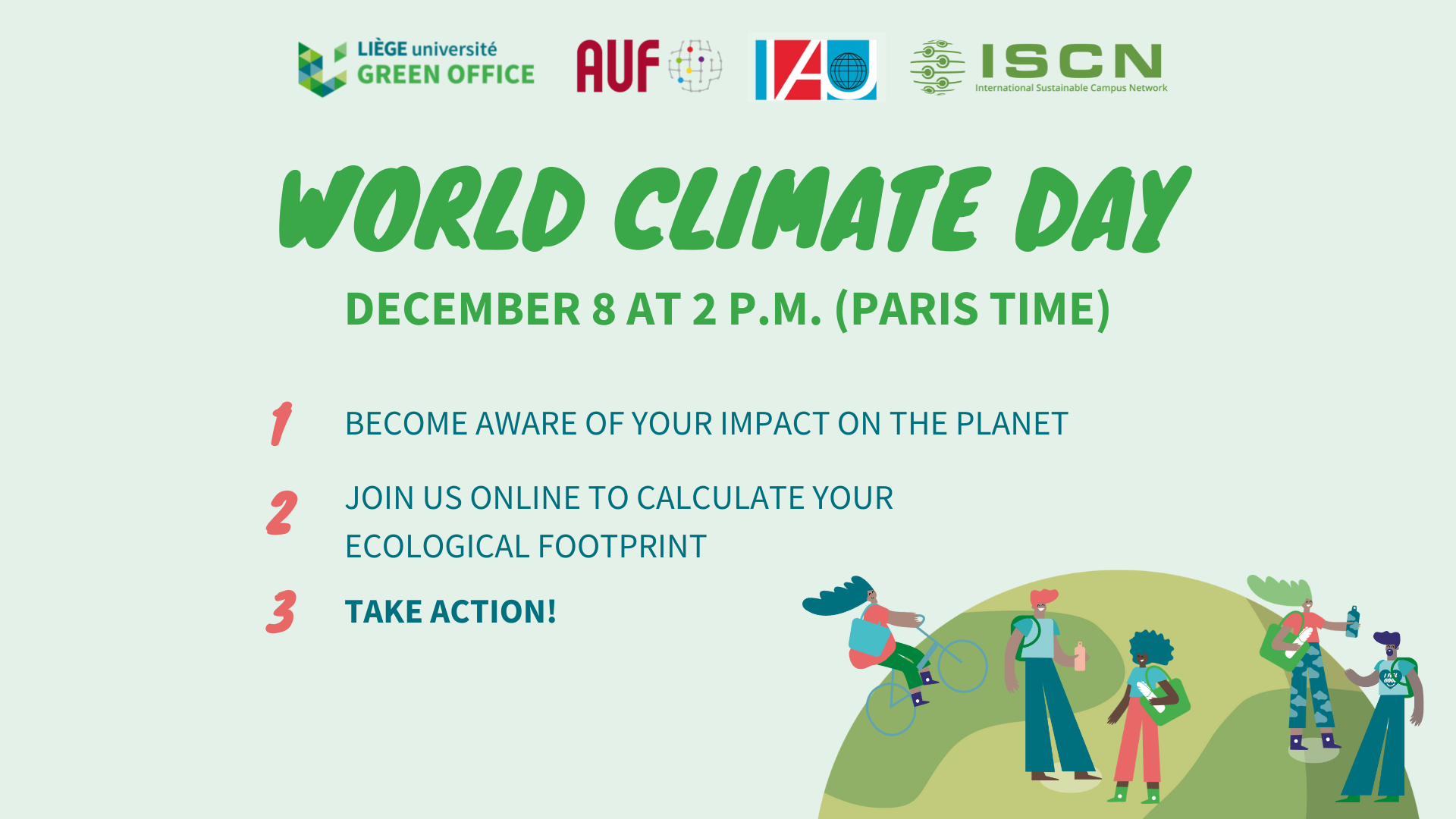 Dear students,
Take part in an international symbolic action on World Climate Day!
At the same time, students all over the world will calculate their environmental footprint. You too can take part in this international mobilization!
How many planets would it take if everyone lived the same way as you?
Come and discover it in 30 minutes on December 8 at 2 p.m. (Brussels time).
To participate, connect to this link:
https://teams.microsoft.com/l/meetup-join/19%3ameeting_YmRkZTE1ZTItNGEyNC00ZWZkLWE1MDQtMTgzZWZjY2YwYTE3%40thread.v2/0?context=%7b%22Tid%22%3a%2262e13b84-1960-4562-8c7f-72472951da8f%22%2c%22Oid%22%3a%22c4b20e36-c9c3-48eb-ad73-f72fbf443d3b%22%7d 
Not available on December 8? Calculate your environmental footprint now here: https://framaforms.org/ecological-footprint-world-climate-day-1669824819 
Mobilize for the planet and the climate!