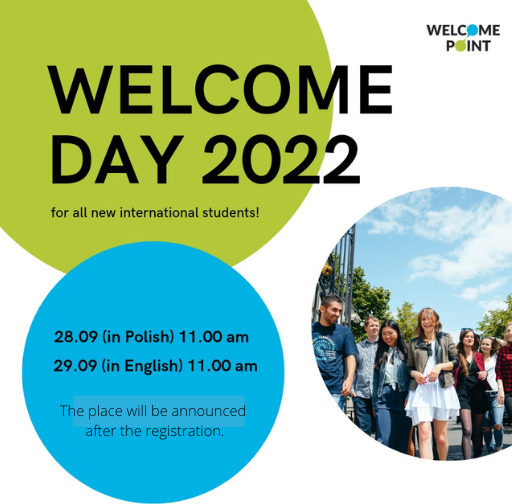 Welcome Days for new long-term international students in academic year 2022/2023
We invite all new international long-term students to a welcome meeting – specifically dedicated to providing you with all the information you might need as a new member of the UW community. You will learn about the structure and function of the University, the many opportunities it offers, the basic rules, as well as the University itself.
When?
You can participate in one of two stationary meetings:
• meeting in Polish: 28th of September (Wednesday)
• meeting in English: 29th of September (Thursday)
Both meetings will begin at 11.00am and will last approximately 3 hours (till 2.00pm).
Where?
Main Campus, Krakowskie Przedmieście 26/28
More information will be sent to you after registration.
How to sign up?
To participate, please register using the form corresponding to your meeting of
choice. The deadline for registration is 25th of September, 11:59 pm
• registration for meeting in English (link)
https://forms.gle/zbQ5cMhwWqaUNUL97
• registration for meeting in Polish (link)
https://forms.gle/hZEYDWyCoyPemgCF9
welcome.uw.edu.pl